Clarineau - Chalumeau with two keys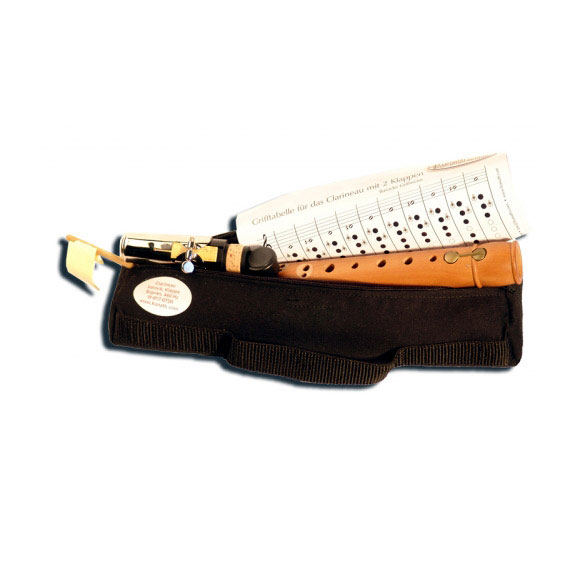 Price
* including VAT plus shipping
Stock
on stock
quick delivery
The Clarineau from Kunath is the ideal starter instrument for all those who want to later play the clarinet or saxophone. The Clarineau fingering in the lower octave is like a recorder so transition from one to the other is easy. It was developed in close collaboration with Thomas Denig, clarinet teacher at the Hamburg Free Music School.
The range: Chromatically c' - g". Experienced players can get more range.
The chalumeau is the historic forerunner of today's clarinet, and is played similarly. The Clarineau combines the charm of the historic chalumeau with the improvements found in a modern clarinet mouthpiece.
The instrument is made of impregnated pear wood. Using pearwood gives the instrument an extremely soft and warm sound. This Clarineau has 2 keys. The special design of the keys protects the pad and spring. Because the flaps are integrated into the body of the instrument, damage to them is nearly impossible - even in grade schools.
The package includes: instrument with a mouthpiece, ligature, mouthpiece cap, reed, cotton bag, cleaning rod with leather cloth, tin of grease and fingering chart.
Do you have any questions on this item?
Customers who bought this product also bought these items: